Home > Company News
Japan 1.2012MW Single Column Solar Mounting Project successfully on-grid
2020 is an out of common. The covid-19 epidemic has a huge impact on the economy of China and the world. But exciting things never end. Recently, we are noted from Japanese customers that 1.2012MW project was successfully connected to the grid and put into use.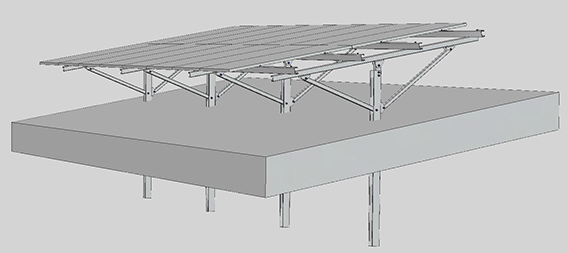 This project adopts our Single Column Ground Steel Mounting Structure. In order to ensure the strength of this Solar Mounting System, our customer selects 170x90 几-shaped steel for pile foundation, with length of 4.5m. It is also the largest pile foundation used in photovoltaic market. This Rammed Pile Solar Mounting Structure has only two kinds of connectors, which greatly shortens the installation time on site. After the confirmation of the project, in order to give the customer a perfect answer sheet, our technical engineer pays close attention to each production process. From raw materials, forming, punching, galvanizing, packaging and loading. Each process shall be supervised and inspected by technical engineers.
Our company will continue hold of the belief of " Integrity based. Quality oriented. Customers centred." To achieve the goal of win-win cooperation and sustainable development with our customers in the solar energy industry.
Top
Copyright © 2016 Shanghai Cyclesolar Technology Co., Ltd All right reserved
Add: Room 103, Lane No. 278, Zhouxiu Road, Pudong District, Shanghai 201318
Mob: +86-18779458239 +86-15901873379 Email: info@cycle-solar.com